Michael Neff - Bio, Book, and Film

From WebdelSol.Com to Algonkian Writer Conferences to Bad Boss Theory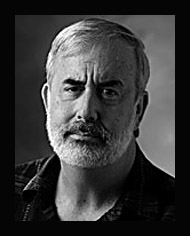 Michael Neff is the creator of Web del Sol and Algonkian Writer Conferences, as well as many other projects, but he is best known in literary circles for Web del Sol, a popular Internet publisher and community portal for scores of journals, indie presses, filmmakers, poets, and writers. Since 1994, WDS.Com has served content to millions of readers worldwide, and links lead to WDS.Com content from over 40,000 other websites. WebdelSol.Com and Neff have been featured or reviewed in everything from Chronicle of Higher Education to Poets and Writers to the New York Times. After bringing the best in contemporary literature to the world via Internet, Michael Neff and WDS.Com worked closely with the ACLU and other plantiffs in 2000 and 2001 to successfully defeat Internet censorship laws instigated by Evangelicals and the conservative right in battleground states like Michigan and Arizona. Later, as WDS.Com continued to grow, Neff proceeded to create, direct, and/or contribute to several journals and literary projects, including but not limited to Del Sol Press, The Potomac Journal of Poetry and Politics, Del Sol Review, SolPix Cinema Review, In Posse Review, Double Room, Perihelion, 5_Trope, and La Petite Zine.

As editor-in-chief of Del Sol Press, Neff founded the Robert Olen Butler Short Fiction Prize for exeptional writers of short fiction, and the Del Sol Press Poetry Prize for poetry collections. His most recent literary creation is the blog, The Writer's Edge, co-hosted with Anthony Policastro, Chris Stewart, Paula Marguiles, and agent Richard Curtis.
In 2003, Michael Neff founded and directed the Algonkian Writer Conferences on the shores of the Potomac River in Virginia. Since that time, the organization has expanded to include events and conferences around the country such as the NYC Pitch and Shop and the Fisherman's Wharf Writer Conference in San Francisco. Neff's motto is From the heart, but smart. He preaches the art of passion and rigorous training, frank feedback, and the mental toughness necessary to become a published author. Algonkian Writer Conferences are regularly attended by published authors and MFA graduates for the purpose of obtaining new skills and connections.
| | | |
| --- | --- | --- |
| | | Michael Neff wrote, casted, and produced a short film entitled, BAD BOSS THEORY--adapted from a scene in his new novel from Red Hen Press (2009), YEAR OF THE RHINOCEROS. The novel portrays the plight of those who hopelessly resisted the corporate invasion of Washington in the 1980's. Two young idealists working in Washington–one liberal, one conservative–join forces to become part of an underground movement dedicated to dethroning the dark king of America. The setting for the novel actually "operates" in D.C. to this day. More info can be found on Google. |
Michael Neff's literary work has also appeared in many prominent publications, including North American Review, Quarterly West, Pittsburgh Quarterly, The Literary Review, American Way Magazine, and Conjunctions, as well as several Internet publications. He was one of the winners of the first Imitation William Faulkner Contest sponsored by the University of Mississippi, and he has served as judge for various writing contests, including the Writer's Digest Finalist Prize for best short fiction. His literary influences include Jayne Anne Philips, Marquez, Sartre, Fitzgerald, Flannery O'Connor, Ken Kesey, and Dostoevsky. He holds degrees in English and Political Science from Florida State University.
In the 1980's and early 90's he worked in Washington D.C. as a federal government GS'r under Reagan, Bush Sr., and Clinton. He left government employment, defined as a whistleblower for telling the truth about ongoing corruption in his agency. Prior to Uncle Sam he worked as a brick mason, roofer, waiter, telemarketer (for two weeks), salesman, and Royal American Shows carney. His two favorite pursuits are writing and traveling (when he has the time).
Michael Neff was born and raised in Florida. His mother was Jewish and his father was Swiss Catholic. As a young boy he was forced to go to Catholic school for 12 long years.
This explains many things.
---


|
____________________________

Comments or questions? Write to Michael.